Registration
PLAYING AT FDAS CLUB

2020 Registration OPENS online 1 Jan 2020
New Players are welcomed. FDAS has teams in all experience levels. Please contact our registrar, details below. The FAQ will answer most of your pre registration questions.
If using the Active Kids Voucher please note this needs to be applied/entered AT THE TIME OF REGISTRATION, not after registering (ie: Vouchers can not be used after registrations have been completed online). So please be prepared and ready with your unique ID voucher number for each child before you start. Information on how to apply for the Active Kids Voucher is found below.
PLEASE NOTE:
Vouchers can ONLY be used once in a calendar year
The rebate is not retrospective
Vouchers cannot be split between two sports
Vouchers

cannot be used after

you have completed your online registration.
FDAS CAN NOT:
Register your child for the Active Kids program
Obtain your child's unique voucher ID
Assist you claiming your child's voucher
Spilt your child's voucher in any way
Change, alter, cancel or amend your Voucher ID once it has been submitted
Registration Link for: Mini's, 8 Years and 9 Years
Players turning 5-7 years in 2020 are registering for the Mini Magpies Program and need to choose the Net- Activity/Skills option when registering.
Players turning 8-9 years in 2020 need to choose the Set- Skills/Competition option when registering.
Registration Link for: 10 Years and above
REGISTRAR for Junior Team Mini's to 12 years:
Darryl Stuart This email address is being protected from spambots. You need JavaScript enabled to view it.
REGISTRAR for Senior Teams 13 years and above:
Andrew Russell This email address is being protected from spambots. You need JavaScript enabled to view it.
NEW PLAYERS
NEW PLAYERS MUST EMAIL THE RELEVANT REGISTRAR A COPY OF YOUR CHILD'S BIRTH CERTIFICATE/PASSPORT AND 1 PASSPORT STYLE PHOTOGRAPH. IF THIS IS NOT DONE AS SOON AS THE CHILD IS REGISTERED THE REGISTRATION WILL NOT BE ACCEPTED.
Password Reset
Below are the instructions on How-to-Change/reset your password.
pdf 2019 MYNetball Instructions - Changing Password (259 KB)
FDAS e-mail
Please note the official FDAS e-mail address has changed. The new address is: This email address is being protected from spambots. You need JavaScript enabled to view it.
If you have any questions regarding Registration or how the Netball Season works please consult the FAQ: document 2020 FDAS FAQ (51 KB)
If your question is not answered then contact an FDAS Registrar
---
Active Kids Program - important information for 2020 Registrations:

Claiming the 2020 Active Kids Voucher
Information about how to get started, eligibility and claiming vouchers are found on the Service NSW Website, including an instructional video.
If families have any questions about claiming their voucher please get in touch with the Contact Centre on 13 77 88 or email This email address is being protected from spambots. You need JavaScript enabled to view it.
Looking for uniform items?, or just forgot when registering?
No problem, click on the below Shop and order your uniform items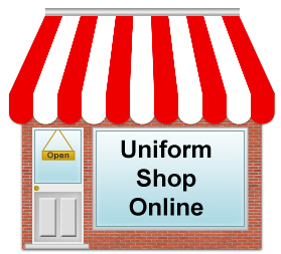 ---