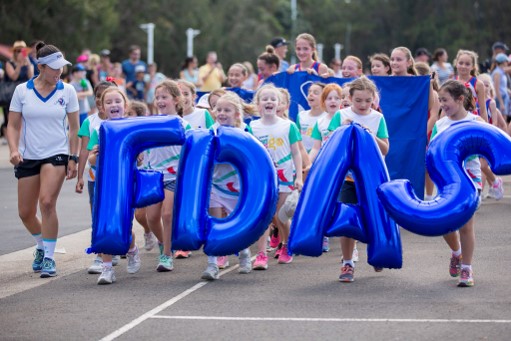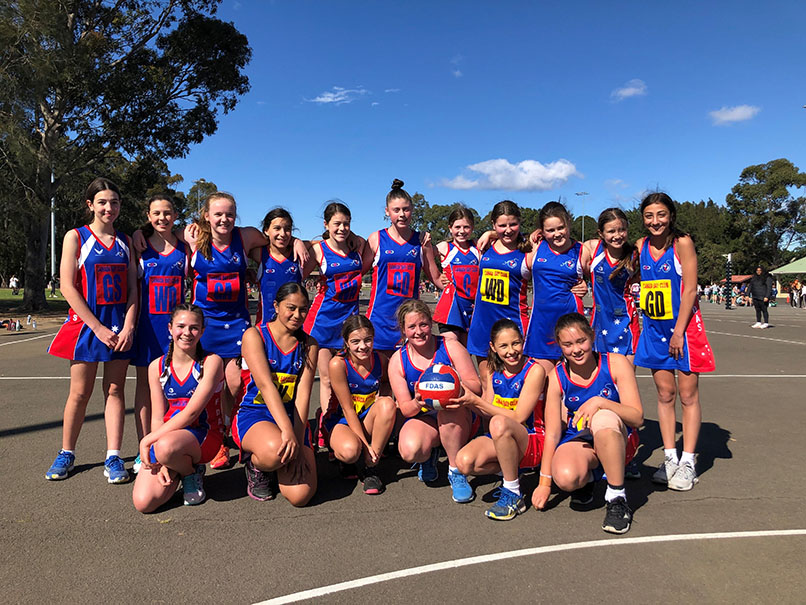 12yr Division 1 Premiers FDAS Gold (gold playing patches) and Runners Up FDAS Sea Eagles (red patches)
An extremely talented and respectful group of girls who are the future of FDAS.
FDAS BBQ AND CAKE STALL
SAT 15 MAY 2021 ROUND 4
Calling all bakers! – FDAS will be running a cake stall next to our Club BBQ on Saturday 15 May 2021. We're hoping for LOTS! of donations of baked goods that will be very gratefully accepted on the day!
Can you please label your goods and also indicate if they are gluten free or contain nuts. If possible, could these all be brought along on/in disposable plates/containers. If not, then don't forget to label any containers that you bring along with your name and mobile number so they can be returned
We know everyone is busy so the donations don't have to be fancy, good old fashion favourites like cupcakes, muffins, biscuits, chocolate crackles, rocky roads are just wonderful! If you're able to drop them off early on Saturday morning that would be great, but if not just bring them over when you get to Cintra
Thanks for your support – Vicki (FDAS Angels)
2021 Winter Season Registration CLOSED
New Players welcome. FDAS has teams in all experience levels. Please contact our registrars. FAQ will answer most of your pre registration questions, you can find them under the Information tab above.
JUNIOR REGISTRAR - Mini's to 12 years
Darryl Stuart darryl.stuart@hotmail.com
SENIOR REGISTRAR - Teams 13 years and above
Andrew Russell amrussell@bigpond.com
ROUND 1 SEASON 2021 SAT 24 APRIL

NEW PLAYERS
NEW PLAYERS MUST EMAIL THE RELEVANT REGISTRAR A COPY OF YOUR OWN OR YOUR CHILD'S BIRTH CERTIFICATE/PASSPORT.
IF THIS IS NOT DONE AS SOON AS POSSIBLE AFTER REGISTRATION YOU WILL NOT BE PLACED INTO A TEAM UNTIL THE RELEVANT DOCUMENTS ARE RECEIVED.
ALL NEW PLAYERS TO FDAS RECEIVE A TRAINING SHIRT FREE.
Registration Links:
10YRS AND ABOVE
https://netball.resultsvault.com/common/pages/reg/welcome.aspx?type=1&id=46672&entityid=42749
MINIS,8'S AND 9'S
https://netball.resultsvault.com/common/pages/reg/welcome.aspx?type=6&id=91281&entityid=42749
Players turning 5-7 years in 2021 are registering for the Mini Magpies Program and need to choose the Net- Activity/Skills option when registering.
Players turning 8-9 years in 2021 need to choose the Set- Skills/Competition option when registering.
Registration cost is:
Net Set Go (5-7 years in 2021) $120
Junior (8-15 years in 2021) $170
Cadets (16-17 years in 2021) $220
Seniors/Open (18+ years in 2021) $220
Uniform cost (compulsory dress) is $55.00
MINI MAGPIES – T Shirt and player pack is provided as part of your registration. You are not required to purchase a dress until the Junior or 8yrs competition.
The "Playing Up" Rule.
- A player may not play below their registered grade.
- Players may play in three games of a higher grade than originally graded and still revert back to their original grade, but on playing the fourth game in a higher grade must stay in the fourth team. Player becomes ineligible to play below that grade.
- Players who are playing up from a lower grade must have their details noted on the score sheet and their photo identification card must be sighted.
- When fielding more than one (1) team within a grade, teams shall not interchange players across the same grades.
- Junior players are not permitted to play more than 2 age divisions greater than their current age with the exception of 14 year olds (in the year of competition) who may play in all grades of the Cadet division.
- Eligible players may participate in up to two games in any one competition round. No more than two (2) players from any lower grades may participate in any one game.
COVID SEASON ONLY
- When fielding more than one (1) team within a grade, teams are permitted to interchange players across the same grades. All other playing up rules still apply.
If you have any questions please e-mail a club official. If anyone is in doubt to rulings before, during or after games please contact an FDAS Executive member for clarification.
Regards
FDAS Netball club
2020 Winter Season FDAS Grand Final Results
Grand Final winners
C2 Pearls
Cadet 1 Raptors
Cadet 4 Crystals
15/1 Harriers
13/1 Emeralds
12/1 Gold
10/2 Doves
Runners up
Cadet 1 Darters
15/4 Jaspers
13/2 Jets
12/1 Sea Eagles
11/2 Cockatoos
11/6 Owls
Wet Weather
The IWSNA Website and Facebook feed provides the most timely access to Wet Weather cancellations.
A decision on calling off MORNING games due to inclement weather is made at 7:30am on the day of play by IWSNA.

A decision on calling off AFTERNOON games due to inclement weather is made at 12:00 noon on the day of play by IWSNA.

The Inner Western Suburbs Netball Association (IWSNA) wet weather phone number is 8250 2025 where a recorded message will be left.

The FDAS Club will announce cancellations by posting it on the website and Facebook. It is then up to the Coaches/Managers to nofity each of their team players.