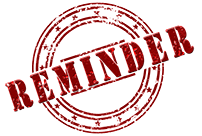 Reminder: "playing up" between Grades
A reminder to ALL Coaches & Managers.
If a Club has more than 1 team in any grade, players cannot play across those grades.
For example: FDAS has the Monarchs and Raptors playing in the 13/1 division. If one or both of those teams
have injured players they can only ask teams from a lower division or age group for a player to play up.
A maximum of two players are permitted to play up.
---